The Patricia White-Hunt Scholarship Fund
Honoring the Legacy of the Co-Founder & Mentor
of the Voices of Unity Youth Choir
Donate to the Scholarship Fund
Watch Live Stream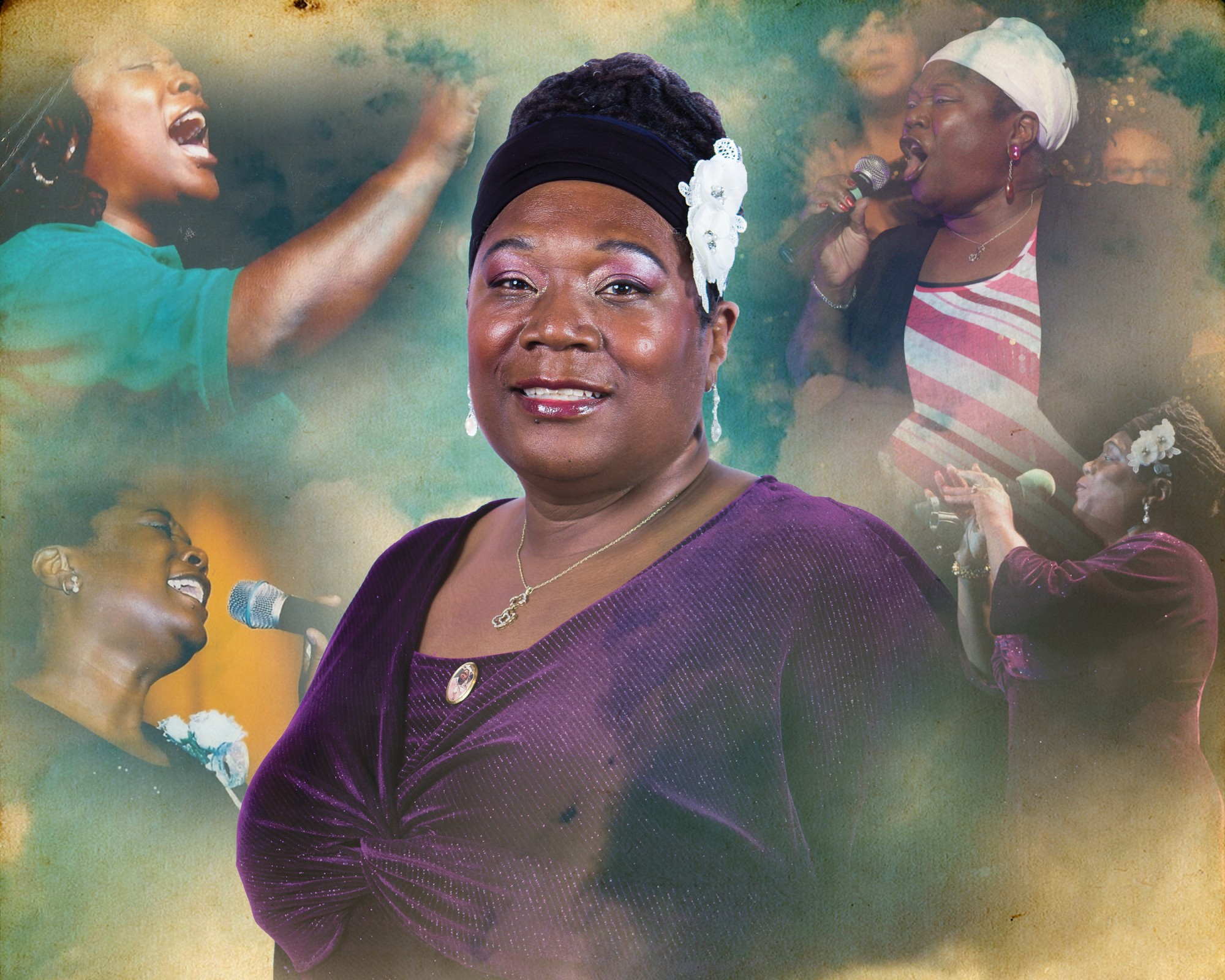 Your true inner voice is the one which encourages you, gives you hope, and pushes you to trust and believe in yourself. – Pat Hunt


On August 16, 2021, a treasured mother, daughter, sister, niece, auntie, cousin, mentor, and friend, Patricia (Pat) E. White Johnson Hunt, transitioned to a life of eternal rest until the sound of the great trumpet.
On August 16, 2021, a treasured mother, daughter, sister, niece, auntie, cousin, mentor, and friend, Patricia (Pat) E. White Johnson Hunt, transitioned to a life of eternal rest until the sound of the great trumpet. On January 31, 1957, Pat was born in Fort Wayne, Ind. to the late Bishop Jesse White and Ionie Grace White. She accepted Christ at an early age at Progressive Baptist Church under the leadership of her father. Pat was very active in the Jr. Red Circle and the usher board growing up in the church. She also taught Sunday School and participated in the choir, where she developed her gift of song at a young age. Pat graduated from North Side High School in 1976. She went on to graduate from Bishop College with a BS in Criminal Justice in 1986. Additionally, in 1994, Pat graduated from International Business College.
As she remained under the leadership of her father, Bishop Jesse White at True Love Baptist Church, Pat continued honing her spiritual gifts as the youth minister leader of Young Christians on a Mission, Youth Choir Director of the Voices of Praise Children Choir, President of The Mighty Voices of Love and member of the Supreme Voices of Love. Pat was a part of a gospel video recording with her father Bishop Jesse White and performed background for various artists that came to Fort Wayne, such as Bill and Gloria Gaither, Sandi Patti, Michael Bolton, Josh Groban, Tommy Walker, Oleta Adams, Heather Headley and Foreigner. Pat was a captivating actress. She was cast in her first stage performance as Mother Shaw in the play "Crowns". She also starred in the life portrayal of Hattie McDaniel (the first African American to win an Oscar), in First Presbyterian Theatre's production, "Hi-Hat Hattie".
In Pat's one woman show performance, she received astounding standing ovations. Her play singing credits also include, singing vocals in "God's Tryin To Tell You Something" and "Arms Too Short To Box With God." She worked closely with her brother Marshall White to start Unity Performing Arts Foundation and the Voices of Unity Youth Choir in 2000. She served as an original board member, an adult volunteer, singing mentor, choir supervisor, was a mother figure for many of the students in UNITY. She was a part of UNITY'S first international trip and competition and performed several of the pieces that led The Voices of Unity to win a world champion title and a gold medal in Gospel Music and also a gold medal in Popular Music at the 2010 World Choir Games in Shaoxing, China.
Pat was a psalmist who was a gifted and anointed worshiper. She blessed many people with her gifts. Under the guidance of the Holy Spirit, Pat joined First Assembly of God Church to elevate to the next level of her spiritual journey. As a devout and active member of First Assembly of God, she was a part of the choir and praise team. She also served as a teacher.
Pat was an encourager and a powerful prayer warrior. She is the founder of Circle of Grace, a bible study for women at Salem Manor and Phoenix Manor. This bible study was created to catapult women into areas God is calling them. Moreover, Pat founded Sister to Sister Women's Retreat and was a dedicated prayer warrior on The Triumphant Women's Prayer Call.
Pat had an extraordinary passion for youth and seniors. She expressed this by being a dedicated service and caregiver to those experiencing health challenges and needing spiritual guidance. In addition, she was a legendary woman who celebrated and honored faith, family, and friendship.
She leaves to cherish her memory her beloved daughter Chevon Johnson, her goddaughter NeDondra Smith, her step-grandchild Jordan Davis, her sisters Joyce (Hurley), Harrison, Glenda (Virgil) Griffin, Cloretta (Jordan) Hudson, and Rhonda (Willie) Bolden. Others include her brothers Jesse White, Jr., Marshall (Cynthia) White, and Jevon (LaTonya) White, her god sister Nicole (Simon) Shuman; her special brothers, Daniel (Cho) Hunt, Raymond Childs, and Herbie (Pam) Childs; her special sisters Sheila (Andre) Cuffy, Vickie (Brian) Andrews, Yvonne Hunt-Holley, and Yvonne Sanders; her godmother Betty Ann Evans and a host of uncles, aunts, nieces, nephews, cousins, and friends.
Pat's eternal rest is preceded by her father Bishop Jesse White, Sr., her mother Ionie Grace White, her brother Rev. Melvin White, and her best friends Linda C. King and Tanika D. Collins.
Family Photos
Click on each photo to post a comment
The Patricia White-Hunt Scholarship Fund
Empowering and developing young people in the areas of artistry, character, and leadership through scholarships for enrollment at Unity Performing Arts Foundation.
Present For Every Past & FUTURE Milestone
Mama Pat was a part of UNITY at every step and her legacy lives on through The Patricia Hunt-Johnson Scholarship Fund. 100% of every donation will go towards providing enrollment in the Unity Performing Arts Foundation to students in need.
What Your Support Creates For Recipients:
Honoring the life of a servant, giant, and warrior.
As a co-founder and longtime mentor of the Unity Performing Arts Foundation, "Mama Pat" left a legacy of service to others. For many current and former students of UNITY, Pat was someone who helped others step out of their box, have confidence in themselves, and, of course, use their voice.
Reflections On A Life Well-Lived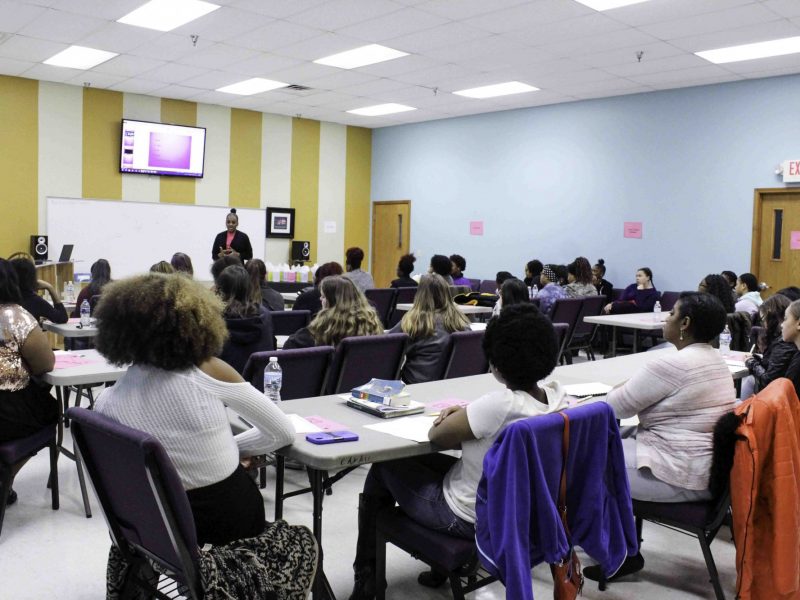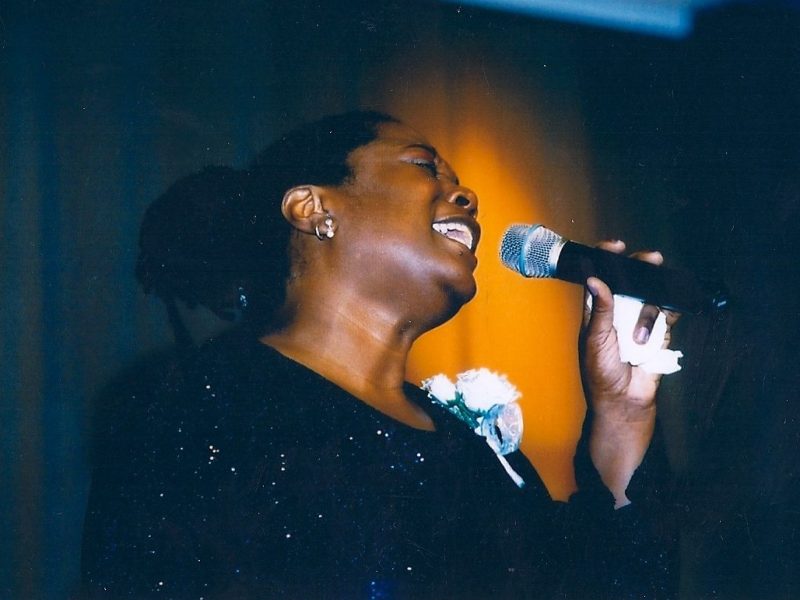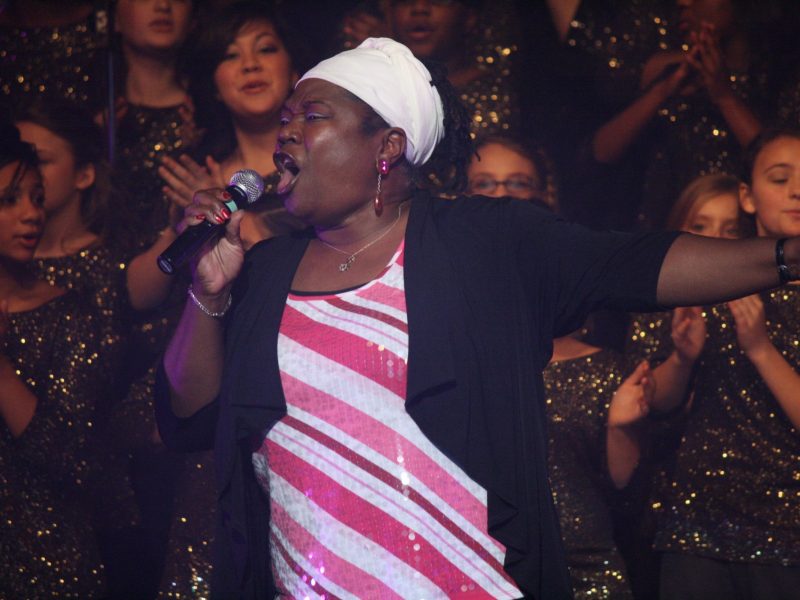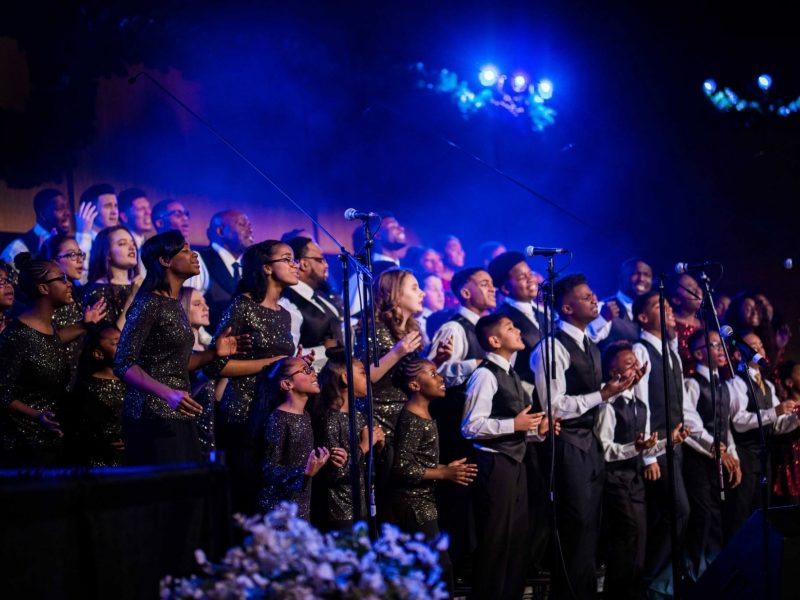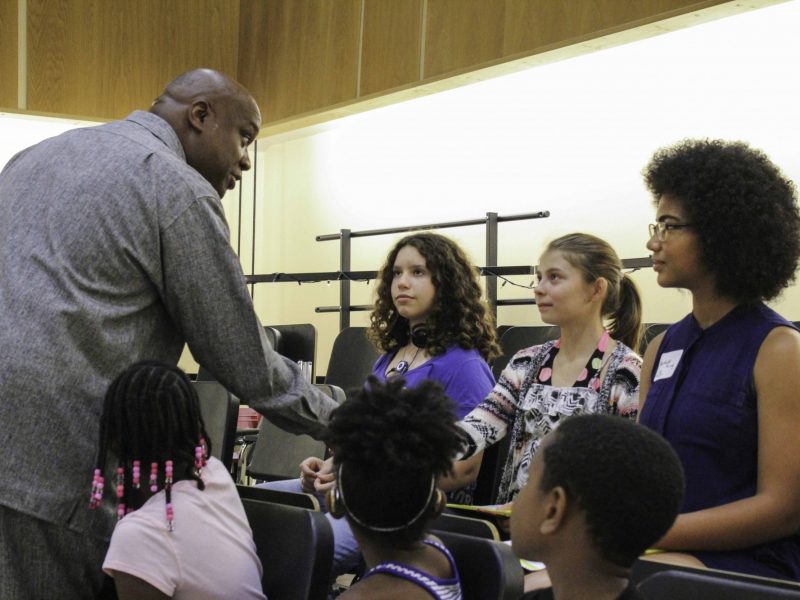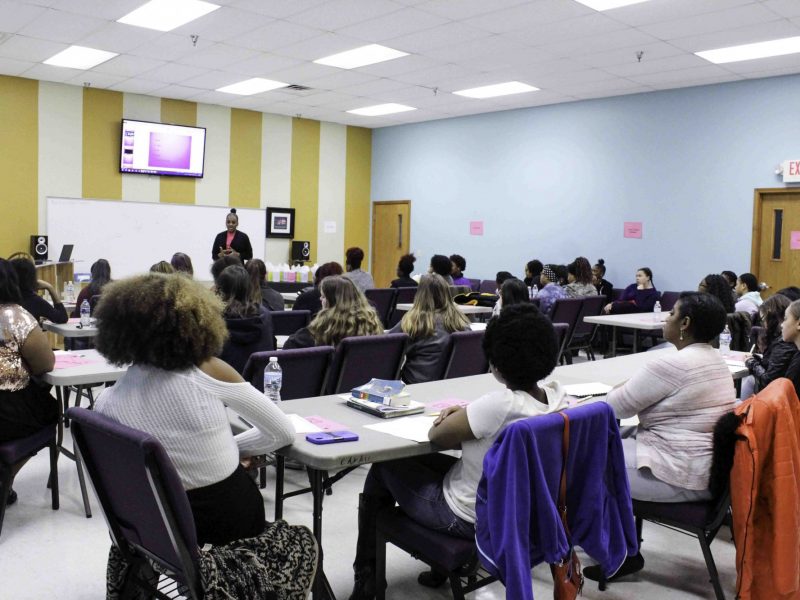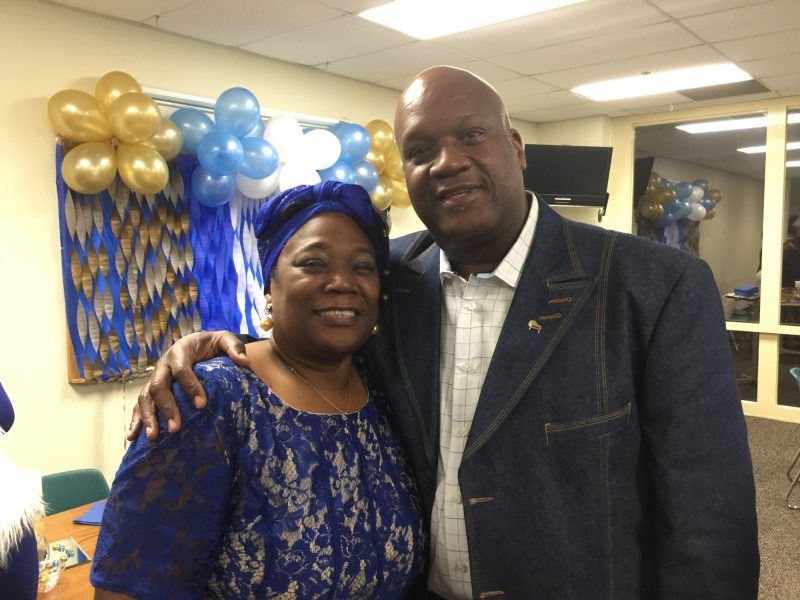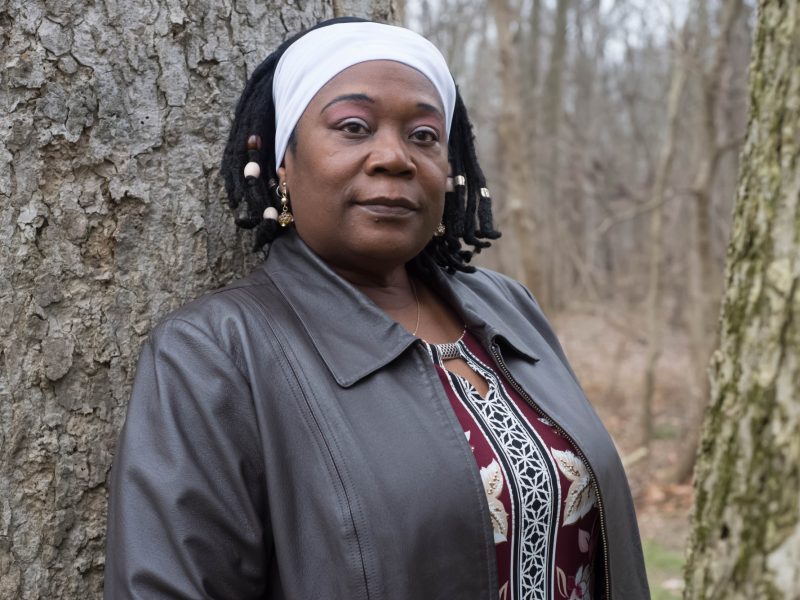 Donate To The Patricia Hunt-Johnson Scholarship Fund